My Bookmarks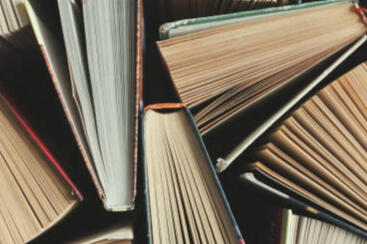 Supporting local business is more important than ever before. In the current times, and the times that will come before us, the need to pull together and support these companies has become a necessity. Most of these business owners live and work right in the midst of your communities. They attend the same churches, shopping malls, restaurants, and their children most likely attend the same schools as your children and yourself. Thus, I have created a website that will proudly give them a "shout out" or a "thumbs up". It is a small thing that I can do and I am happy to support them.So, let's get started, shall we??
---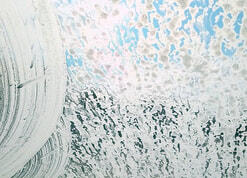 These guys have come up with a pretty clever way of making sure that your cars or vehicles stay clean. And it's not a hassle at all for you to do so. They operate a fully mobile auto detailing company. Equipped with all the equipment to take care of the interior and the exterior of your vehicles. They keep in mind the current hygiene requirements to ensure that your car or truck is clean of any germs. And they are incredibly good at what they do. You can opt for a total package, which will include the interior and the exterior detailing. Or you can opt for just one or the other. They will take care of your floor mats, carpet, cup holders, and don't forget about the seats (cloth or leather). Then, you can have them take care of the full exterior, including mirrors and rims. Auto detailing is so popular and vehicle owners are really committed to the upkeep of their vehicles. And this company is just a committed to making sure that you are fully satisfied with their car detailing. I have recommended them over and over again. Mobile Auto Detailing.
---
Windows are forever present and prominent in our homes and office buildings. It can be a challenge to keep them clean of debris, dust and dirt. But a challenge we must meet, if we hope to maintain the energy efficiency of our windows. As well as the general appearance of our home or office. No one likes dirty windows! Especially Capt. Clean! Capt. Clean Window Cleaning & More has been operating out of Edmonton for a decade and more. With a team of dedicated staff, providing the best window cleaning services in Edmonton. With their purified water system, you know you will get streak free, clean results. And they will not settle until you are completely satisfied with their service. These guys are truly a shine above the rest! You got to book mark this one for sure!
---
One of the best bookmarks we have is this one. It is crazy that many people don't know or use this kind of service. And they should! We are talking about a Mortgage Broker. This local business, Red Deer Mortgage Brokers has been working hard for their clients in securing exceptional rates for their mortgages. Mortgage Brokers will have access to a lot of different lenders. This will give you flexibility in finding the right mortgage terms and rates that you want. Plus their service is free to you. Yes, free! Any fees or commissions due to them are paid by the lenders. The lenders are competing for your funding. And want to lock you into their rates for the term of the mortgage. So having a Mortgage Broker on your side will definitely be worth it in the long run! And who doesn't want to save a ton of money on their mortgage!
---
This next bookmark is actually a referred one. A friend has referred this company that does Tree Care services in and around Calgary. One thing that you want to be aware of is this: when it comes to the care and maintenance of your trees, not everyone who is offering their services are trained for this. It is important to always look into a company before entrusting them with your tree trimming, tree removal or even your stump removal. Arborist Tree Care provides trained professionals who are certified in tree care. These guys are proud to be called Arborists. And they keep you and your property safe while on site. This is not a small consideration. This is a significantly important consideration. Arborist Tree Care works with certified arborists in Calgary, High River, Red Deer, and Fort McMurray. And they are growing to cover more areas. If you are actively looking for tree removal service in Calgary you may want to consider these folks. They will get the job done correctly and safely.
---
Here's a site that you might want to bookmark. They are ready and willing to haul away your unwanted stuff. Junk removal is what they do and they are very affordable as well - which is a bonus! The contact that we have had with them has always been a pleasant one. They are super keen on offering great customer service. And they also recycle responsibly. Whether that be unwanted furniture, appliances, beds, mattresses, or all kinds of household items. We all have to be responsible in protecting our environment and these guys take that cause on whole heartedly. If you have items that have some life still in them, they can make sure that they are donated correctly. So that others may be able to benefit from items you may have outgrown. And whatever is not reusable, trust that they will make sure that your items are disposed of correctly.
---
I have another one for you! These guys are truly amazing with a brush and a can of paint! Not to make that sound minimal in the skills category. Painting, when done by a professional, should give you exactly the right finished product and that product should last. This is why Painters Enterprise have been doing this for satisfied customers for over 20 years. Located out of Edmonton, they also service the Calgary area as well. And they just keep growing strong. They have been assigned to a lot of projects for very reputable companies, to take care of their interior space and create a great working area. If you are looking for a painter, just give them a call. They will quote you an honest price and produce stunning results.
---
I know a lot of couples who have been searching for their dream home. When they find one, a quick review of their "must have" list will either provide a positive or negative impression of the property. But what really interests me is the difference of the lists between "him and her". I find a lot of guys are willing to go along with anything on their lady's list, as long as they can get the garage they are dreaming of! A fully functional garage that will provide space to work and will also endure the work performed in it. That's where epoxy flooring solutions come into play. The days of the old dirty concrete floors are gone! It is a new age of design and durability. Finding a qualified flooring contractor to apply a epoxy coating to the garage will turn it into a dream garage. PE Coatings are very experienced and have worked on some very large brands' flooring needs. And the results are worth every penny spent.
---
Recently, I locked my freaking keys in my car! Almost impossible to do now a days, with keyless entry vehicles and such. But no, I got the older technology and actually hit the lock button while the keys were lying on the passenger seat. That moment, just as the door closes, and you inhale sharply. Yes, that was me. Luckily I had my cellphone on me (it wasn't in the car as well...). And I have my guy's number saved there. I use Pro Towing in Edmonton for most of my towing or roadside assistance needs. I have used them for flat tire change overs, battery boosts in the winter, and other vehicle issues that require their service. They are always super friendly, never make me feel stupid for leaving my keys in the car (as a current example) and are actually very affordable. It kind of takes the stress out of the situation, knowing I have the right number to call when I need help.
---
Here's one for you who are in the construction industry. We have a great local business who does all things Concrete. From pouring to stamping, they can tackle whatever concrete project you have in the works. The have with them some of the most sought after concrete contractors working for them and the combined experience they bring to the job site is very well received by their clients. No job is too large or too small. That includes any residential jobs you have planned. Inside or outside. If you have something creative in mind, they are always intrigued to hear about it. Some of their favorite projects have been feature pieces that they helped bring into reality. Next time you have something in the works, it might be worth your while to reach out for a quote. Concrete Services Edmonton is ready, capable, and willing to take on whatever you dream up.
---
Residential or Commercial Landscaping project in the planning stages? Check out this company before you settle on any quotes. These guys have some really talented contractors working for them. And they tell us no project is too big or too small. If you have a property and are in the process of finding a landscaping company to carry out the required tasks, I would give these guys a call. Landscaping 4 Edmonton has been doing this for over 10 years. And they are very committed to providing the best work you will find. Do you also plan on installing fencing or decks? You got one landscaping company that can tackle the full range of your project. With fence builders and deck builders on staff, they will take any project from planning stages to full blown execution.
Bed bugs is probably the most dreaded topic for anyone to have. It can literally make your skin crawl. But unfortunately, it is a reality for some people. I haven't had the uncomfortable situation personally. But know of others who have. And I just want to give an honest shout out to the team of professional bed bug exterminators they used. Professional service that went way beyond. The guys, dedicated to treating bed bug infestations, were completely discrete, caring, and courteous throughout the entire process. Which was really important because this kind of problem comes with a misapplied sense of shame and embarrassment. These exterminators were fantasic in dealing with this type of situation.